A beautiful view of Kujukushima from the observation.The beautiful evening sun sinking behind the various islands has enthralled many cameramen.
1
Tenkaiho

The peak has the best panorama of Kujukushima. You can enjoy rape blossoms in the spring and cosmoses in the fall.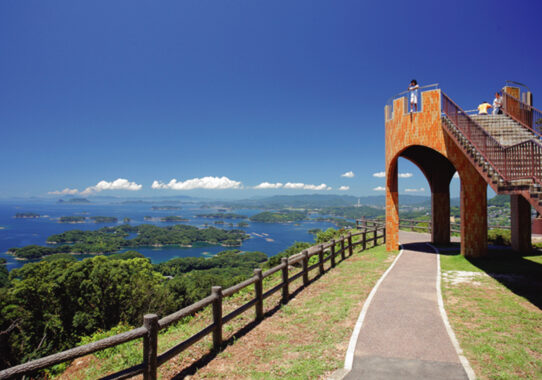 2
Funakoshi Observatory

The observation spot is nearest to thepearl sea resort, it is the best place to view the island.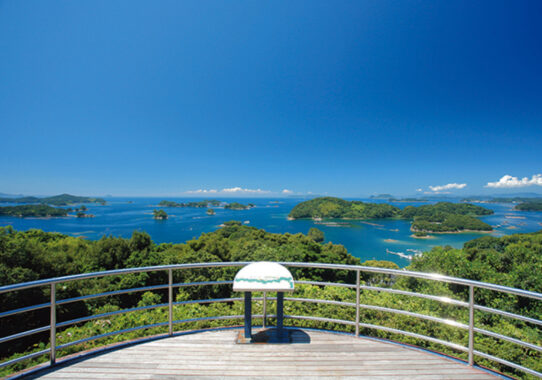 3
Ishidake Observatory

The observation spot has a 360-degree view that is so beautiful.And also be used in the movie Last Samurai.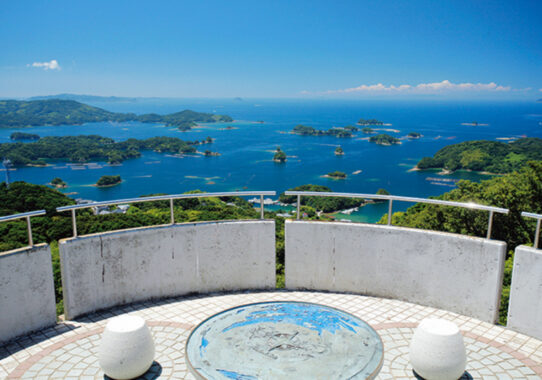 4
Yumiharidake Observatory

An observation spot that looks out over the whole port of Sasebo and Kujukushima, it is famous for its night view of the city.